!It's that time of the year again. The time to head back to school, to get a fresh start, a new beginning. From shopping for new stationery to staying organised and on top of your academics, to experimenting with new hairstyles and outfits to change your look, there's all kinds of prep that goes into going back to school.
One fun way to geek out about school starting? Find your first-day beauty look. In Fact we've rounded up the best back-to-school makeup ideas that are far from textbook basics. Whether you are looking to go natural with makeup or try out something that's almost too cool for school, we have all the inspiration you need to get through to the final bell. With 18 looks to choose from, you're sure to find something you like or keep rotating between them!
1. Nude Makeup
On those days when you find yourself frantically trying to remember math formulas and prepping for a big test and you just can't seem bothered about your makeup look, opt for a nude colour palette. You can never go wrong with nude, it matches every single outfit. 
Ilana Recommends: The Soft Blur Concealer + Foundation (with SPF 50 & PA++++) & Dream Blush in Rosy Nude!
2. Old School Glam
Looking for a timeless day look that won't need a lot of time and effort? Channel 1950s Hollywood movie stars by pairing a delicate winged liner with a vibrant red lip.
Our Pro Tip: Use the Ilana Pop Tint for a more subtle tint of red on your lips. 
3. Glitter Eyeshadow
Mask the bags under your eyes with a super shimmery eyeshadow. By putting glitter underneath your eyes instead of on your eyelids, you instantly lift your makeup game!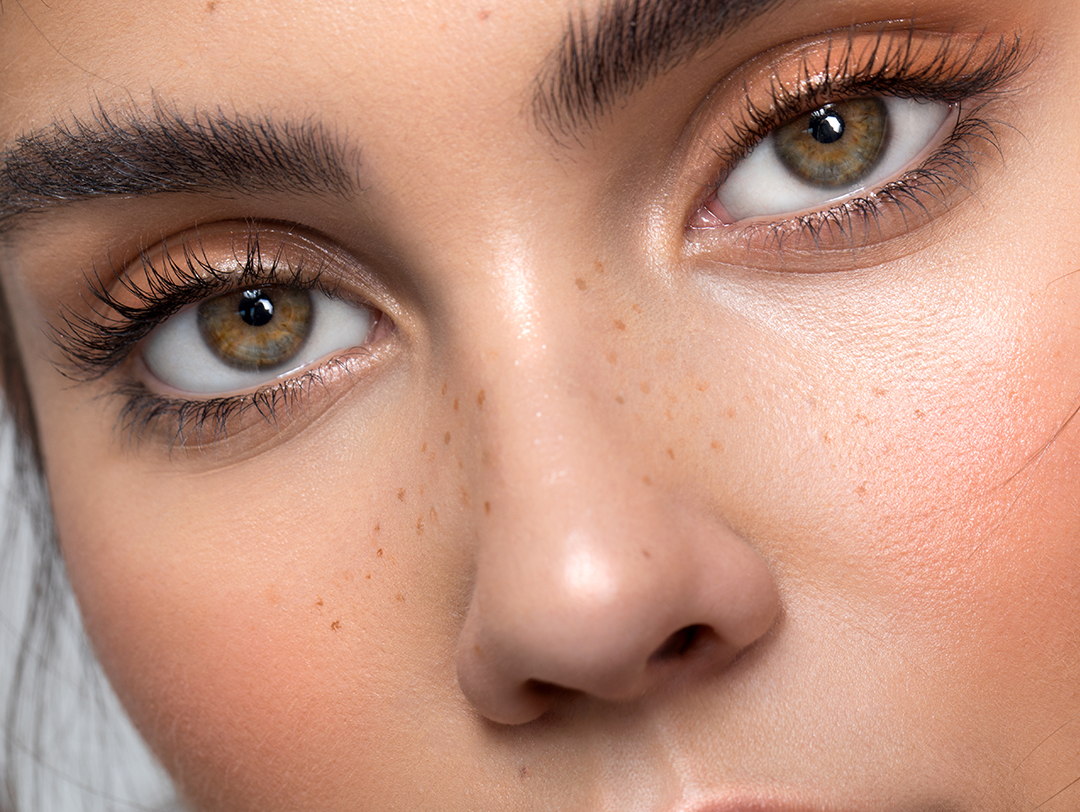 4. Graphic Cat Eye
For the genetically blessed, wide-eyed feline fanatics, line the inner corners of your eyes with black liner and flick the liner towards your nose in the inner corner to create a slight wing. Tip: Use a waterproof liner to keep your look smudge free.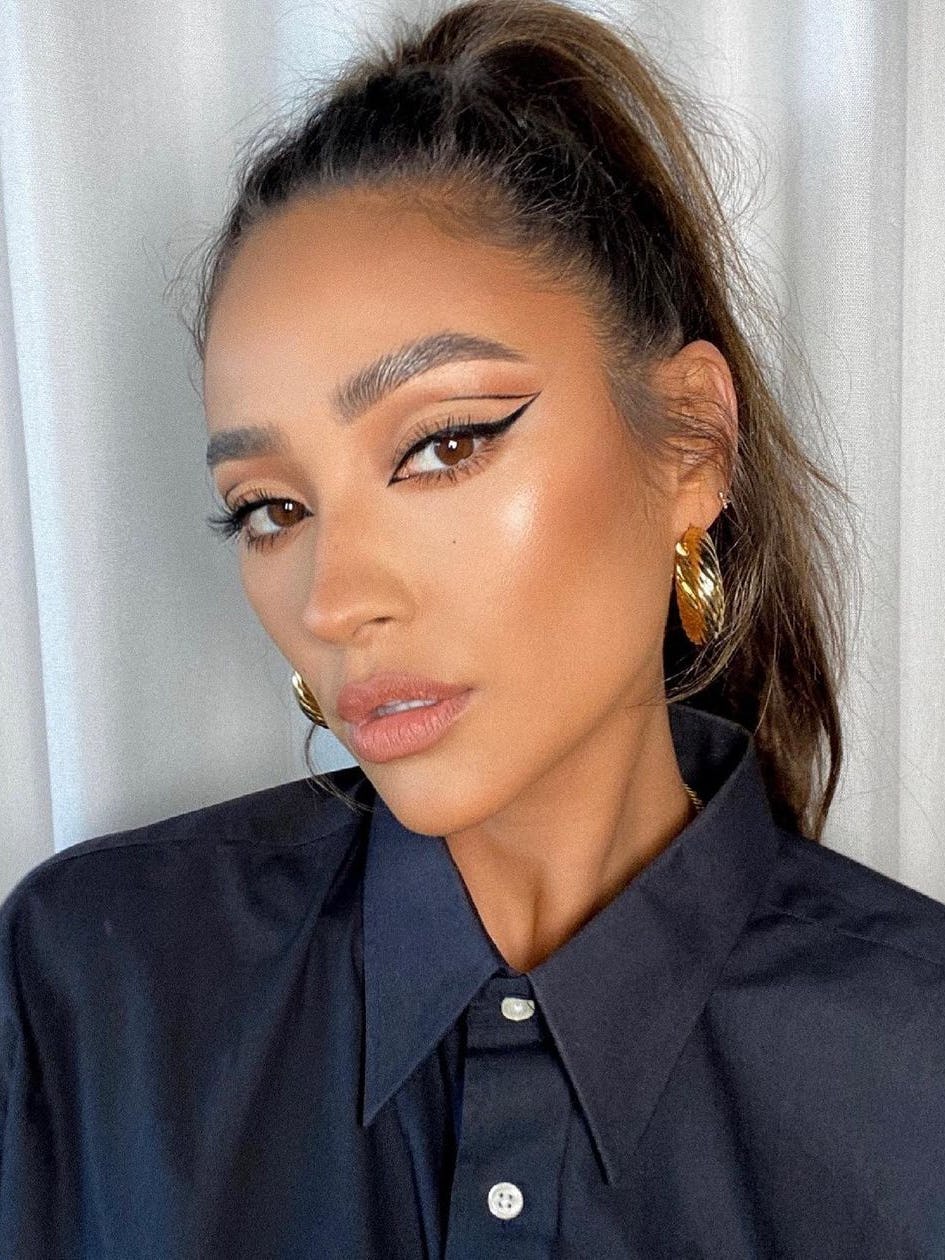 5. Chiseled, Contoured Cheeks
Add dimension and shape to your face by sweeping a beautiful, brown bronzer from your ear to the apple of your cheeks. Try one with a little shimmer for that sun kissed glow that can only come from spending your summer tanning on a beach.
We recommend the Ilana Celestial Pop in the shade Sun Pop for that bronze, sun kissed highlight!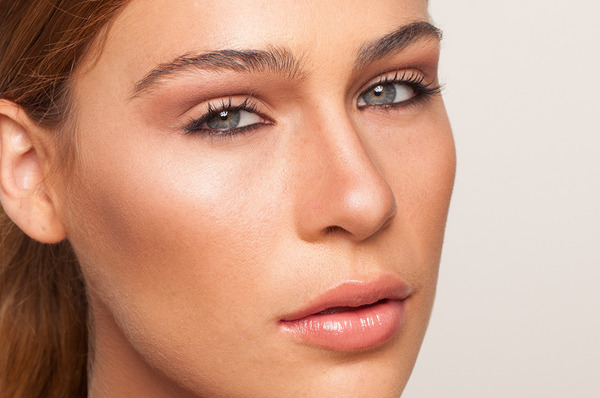 6. Edgy Smokey Eye
To really make your eyes pop and come to the fore, try shades that complement your eye colour. For example, use purple hues for brown eyes and pink for green eyes.
7. Fresh-faced Makeup
Put your freshest face forward this year. Begin your makeup look by using a primer that will help your foundation stay in class all day long.
Our favourite: The Ilana Golden Hour Primer in Champagne and Rosé makes the perfect base for your makeup!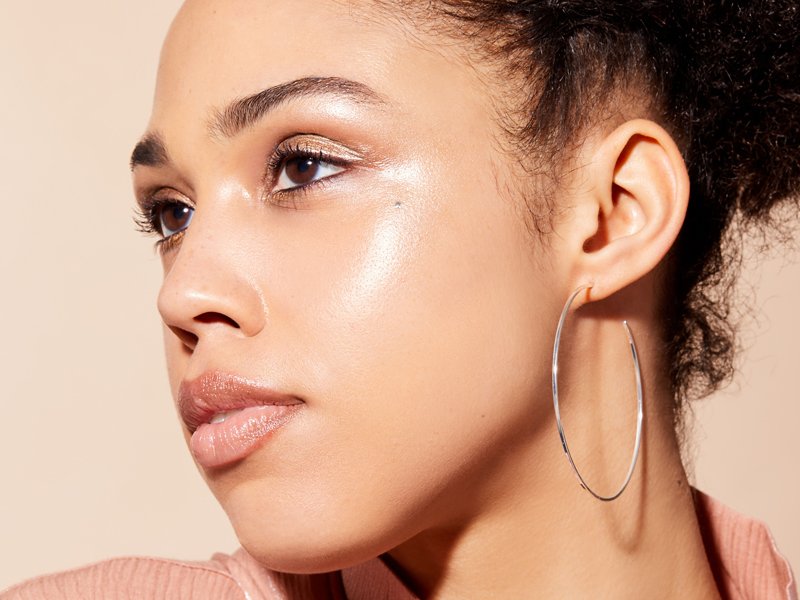 8. Long, Feathery Lashes
Long lashes are here to stay. A little mascara can help you achieve that wide eyed look as if you got a deep night's sleep instead of pulling that all nighter to submit your assignment in time.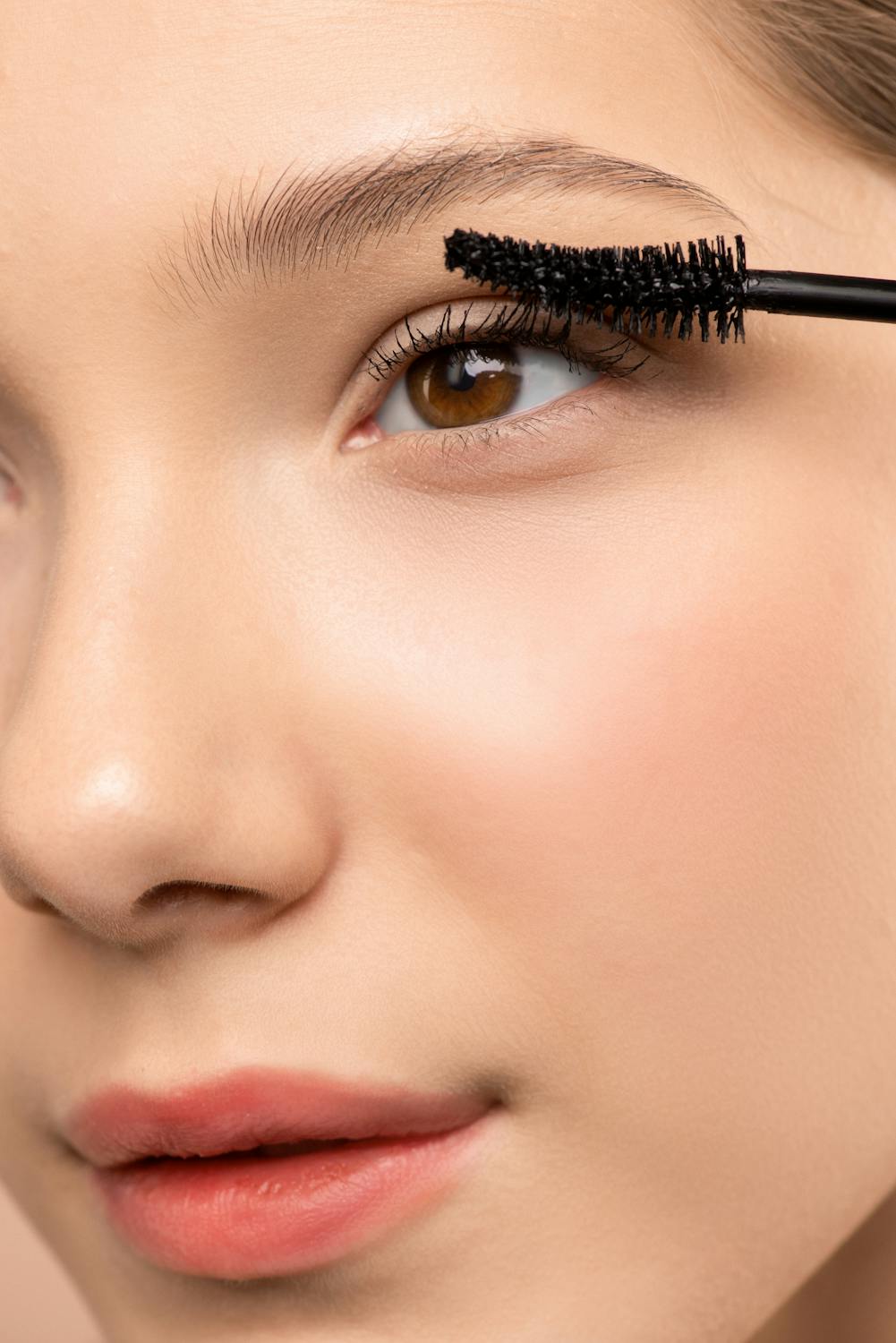 9. Beautiful Blush
A rosy glow is always cute for class. Sculpt and highlight the apples of your cheeks with a pretty pink or peach blush for a luminous look. If you have a fairer skin tone, try cotton candy pink, if you have medium skin, try peach; if you have a darker skin tone try a deeper magenta. Or you could always just go with the shade that best highlights your mood!
Take Your Pick: Try our new shades of our Dream Blush collection to find your perfect match!
10. Shimmering Metallic Eyes
Play it super cool with silver shadow on inner corners. The icy hue lends a dimension to the eyes to an otherwise basic eye look.
11. Dark Berry Lips
Transition your look from class to an after school plan with friends by dabbling in darker hues of lipstick. Try a matte berry shade for lips that look velvety, smooth and plump.
Pro Tip: Dab a pinch of the Galaxy Plum cheek and lip tint for a wash of berry on your lips. 
12. Sharp Winged Eyeliner
Winged eyeliner can seem intimidating, but is actually a lot less daunting than it seems, and more importantly it always wows. For a precise line, trace along your lash line with a felt tip pen.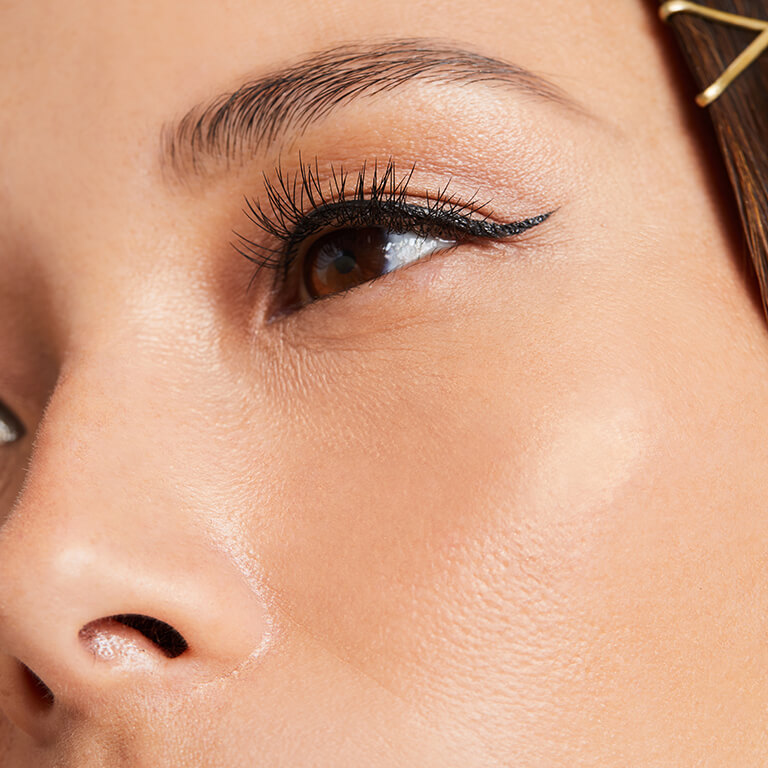 13. Shades of Pink
If you're a little bit of a girly-girl, consider this your go-to! Go matchy-matchy with your lipstick and eyelids in pretty pink. This feminine look flatters every complexion and instantly gives you a healthy, flushed look.
Ilana Recommends: Choose between the Flamingo Pink and the Rosy Nude Blush for a wash of colour or opt for the Cheeks Don't Lie set to take care of all your needs!
14. Light Coverage
Waking up early again to the sound of your alarm is hard enough. For days when you need to hit snooze, let your skin shine through in a light BB cream or skin tint. Pair it with a glittery gloss to complete your fresh look. The Ilana Soft Blur provides just the right amount of coverage while being fresh and dewy! 
15. Electrifying Eyeliner
Neon crayon liners are all the rage these days, and for good reason. Show your playful side by opting for these bright coloured neon liners. Remember to keep the rest of your look neutral. After all, you're going to class, not for a night out.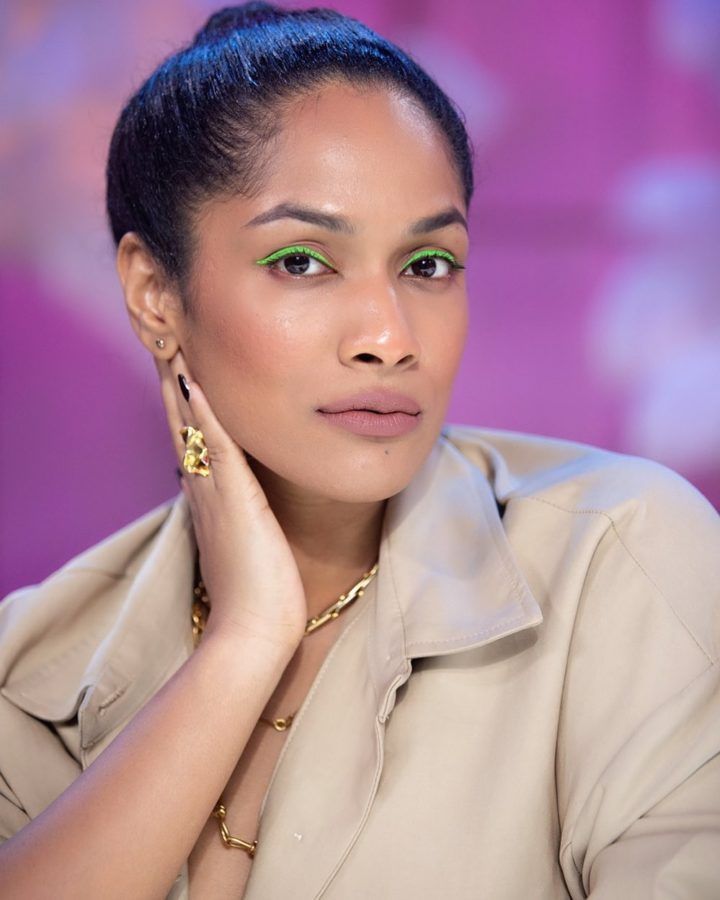 16. High Impact Highlighter
Even when the sunny days of summer begin to fade, and the gloomy rains set in, you can still glow on. Dust a shimmery highlighter on the high points of your face – your cheekbones, bridge of the nose and your cupid's bow!
We love: The Celestial Pop Shimmer Highlighter in Sun Pop and Moon Pop for that ethereal highlight pop!
Remember, your makeup at school needs to be comfortable, convenient and long-lasting. Keep it simple, light and fun. What is your go-to back-to-school look? Tell us in the comments!
Images: Google